Thesis Defense, 16 January 2021 by Yon Sopheap - Epidemiology and risk factors associated with measles in Cambodia, 2019
SPH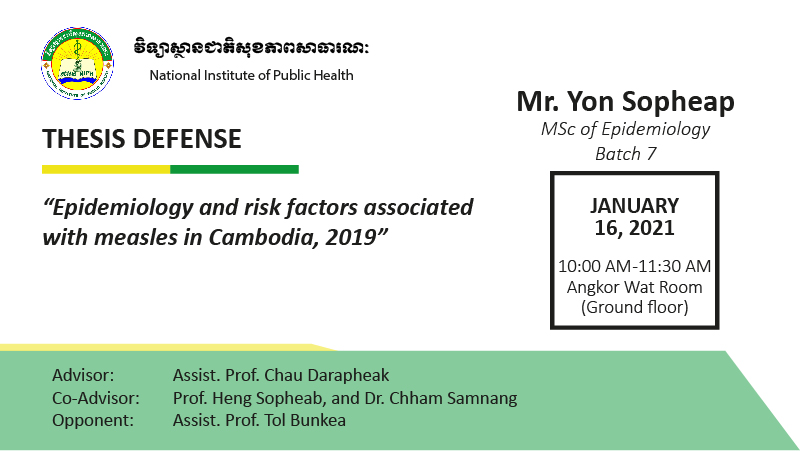 Thesis Defense by Yon Sopheap, MSc in Epidemiology Batch 7,
Saturday January 16, 2021 at 10:00AM
**********
Topic: "Epidemiology and risk factors associated with measles in Cambodia, 2019"
Advisor: Assist. Prof. Chau Darapheak
Co-Advisor: Prof. Heng Sopheab, and Dr. Chham Samnang
Opponent: Assist. Prof. Tol Bunkea
Location and time: Angkor Wat Room ( Ground floor) from 10:00AM to 11:30AM
**********
Anyone interested in the topic are free to attend and this thesis defense is also open to the public.