Job Announcement: NPHL of NIPH to expand its virology laboratory's capacity
NPHL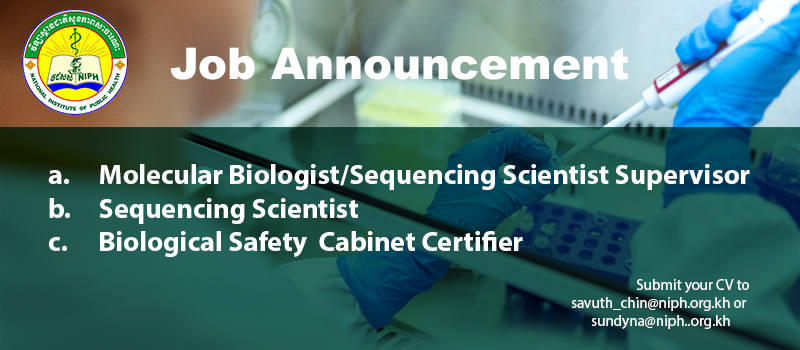 The National Public Health laboratory (NPHL) of NIPH is looking for CAMBODIAN candidates for several positions to expand its virology laboratory capacity.
For more information on the positions offered, please follow this link:
To receive more information and submit candidature, please submit your CV to Dr. Chin Savuth at savuth_chin@niph.org.kh and Mr. Sun Dyna at sundyna@niph.org.kh
The deadline of this application is on 14 February 2021. Only shortlisted candidates will be contacted.