Thesis Defense, 24 November 2019 by Srey Pichsovannary - The trends of late presenters' entry into HIV care in Sihanouk Hospital Center of HOPE, Phnom Penh, Cambodia
SPH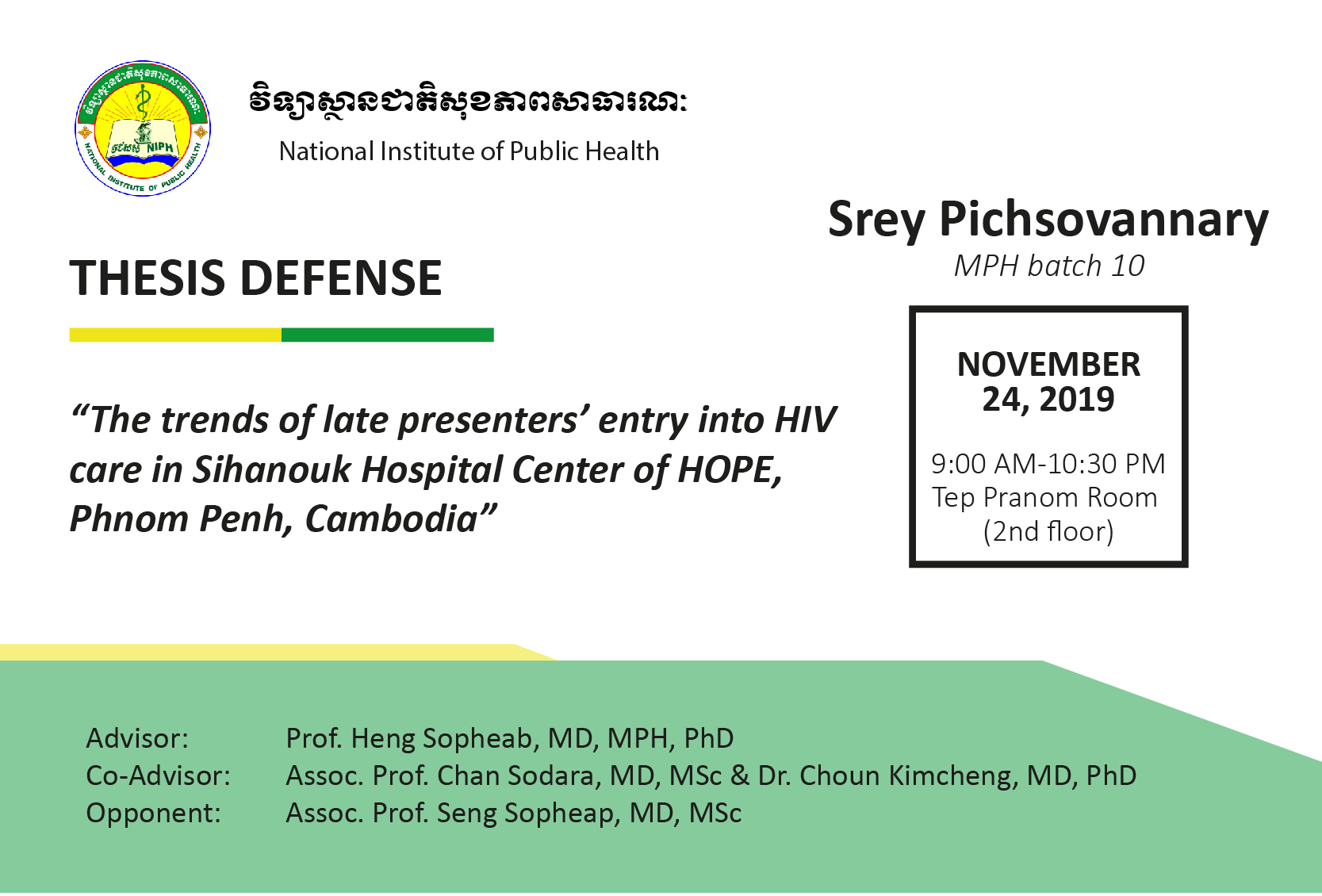 Thesis Defense by Srey Pichsovannary, MPH Batch 10,
Sunday November 24, 2019 at 9:00AM
**********
Topic: "The trends of late presenters' entry into HIV care in Sihanouk Hospital Center of HOPE, Phnom Penh, Cambodia"
Advisor: Prof. Heng Sopheab, MD, MPH, PhD
Co-Advisor: Assoc. Prof. Chan Sodara, MD, MSc & Dr. Choun Kimcheng, MD, PhD
Opponent: Assoc. Prof. Seng Sopheap, MD, MSc
Location and time: Tep Pranom Room (2nd floor) from 9:00AM to 10:30AM
**********
Anyone interested in the topic are free to attend and this thesis defense is also open to the public.