Job Announcement: NIPH is looking for a Data Management, Coordination Officer, Influenza Surveillance for Severe Acute Respiratory Infection (SARI) and Influenza Like Illness (ILI) Surveillance System (Influenza Surveillance Officer)
NIPH   October 26, 2021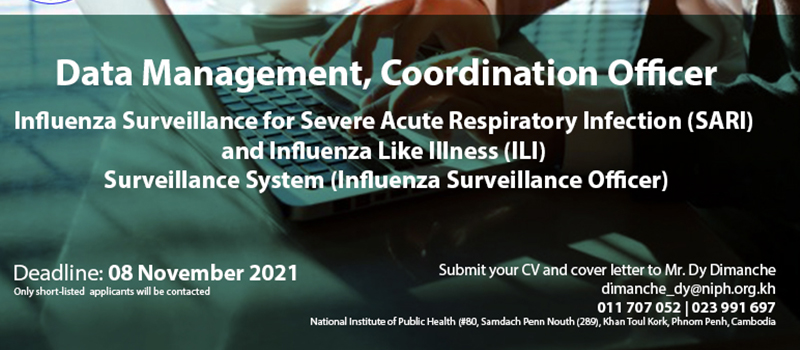 NIPH is looking for a Data Management, Coordination Officer, Influenza Surveillance for Severe Acute Respiratory Infection (SARI) and Influenza Like Illness (ILI) Surveillance System (Influenza Surveillance Officer).
For more information on the position offered, please follow this link:
To receive more information and submit candidature, please submit your CV and Cover letter to Mr. Dimanche Dy at dimanche_dy@niph.org.kh
The deadline of this application is on 08 November 2021. Only shortlisted candidates will be contacted.