Training Workshop III on Laboratory Quality Management System (LQMS) Cohort 3
NIPH   24 July 2019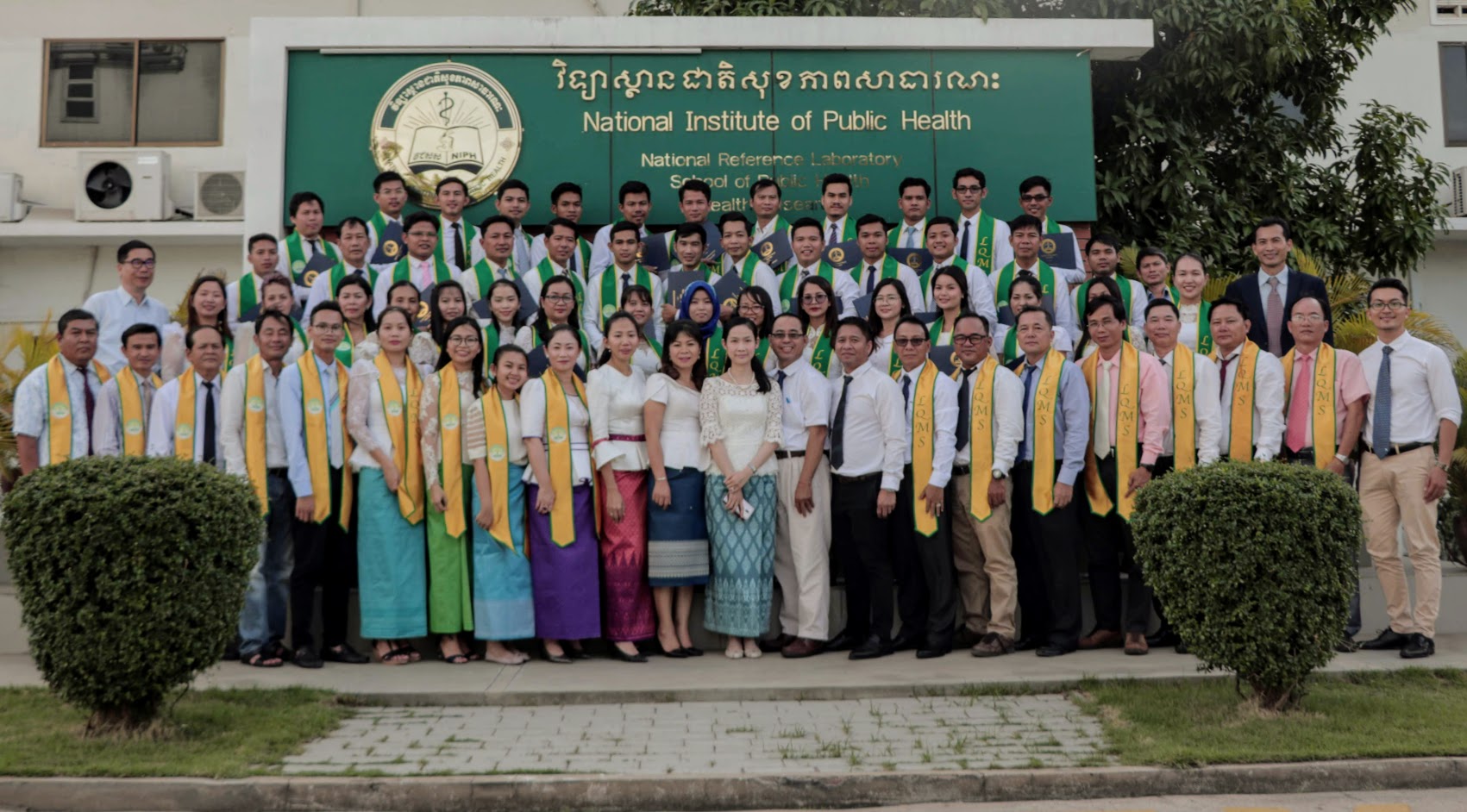 National Reference Medical Laboratory of National Institute of Public Health organized the LQMS training program cohort 3 from 16-19 July 2019. NIPH had a great honor that H.E. Sok Pheng, secretary of state for health, was present in the opening ceremony of the workshop and handed certificate of appreciation all mentors of this third cohort program.
The purposes of the workshop were to:
To provide the update of achievements, gaps, and challenges in improvement project for the participant labs from the last 3 months

To provide training on 4 particular topics as follow: specimen management, laboratory testing, results reporting, and document and record management.
This cohort has 38 participants from 12 laboratories of referral hospitals across Cambodia. After the workshop training, NIPH will send mentors to conduct onsite mentoring at participants' laboratory.
At the end of the workshop, certificate of participation was provided all participants by Prof. Chhea Chhorvann, director of NIPH. The top three best poster awards were presented among the 24 posters submitted.