Chinese medical experts meet with Ministry of Health, NIPH representatives and Health Center directors at the National Institute of Public Health, Cambodia
NIPH   March 24, 2020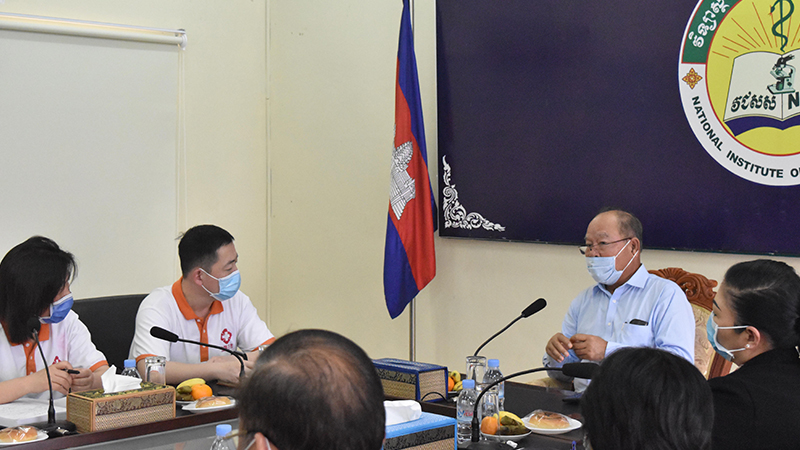 Following their arrival in Phnom Penh on the morning of March 23, 2020, Chinese medical experts from Guang Xi province were invited to an afternoon meeting with national health representatives from the Ministry of Health, National Institute of Public Health (NIPH) and Provincial Health Centers directors to assess the current situation in Cambodia and what would their contribution be in order to contain the Covid-19 pandemic.
Health Minister H.E Mam Bun Heng chaired the discussion in an attempt to explain the situation that Cambodia is currently facing and its precautionary measures taken to tackle the pandemic in Cambodia's different affected provinces.
As of March 24, 2020, Cambodia has recorded 87 cases in total since with 2 fully recovered patients.