Training on how to prevent and manage the spread of COVID-19 in Cambodia
NIPH   April 07, 2020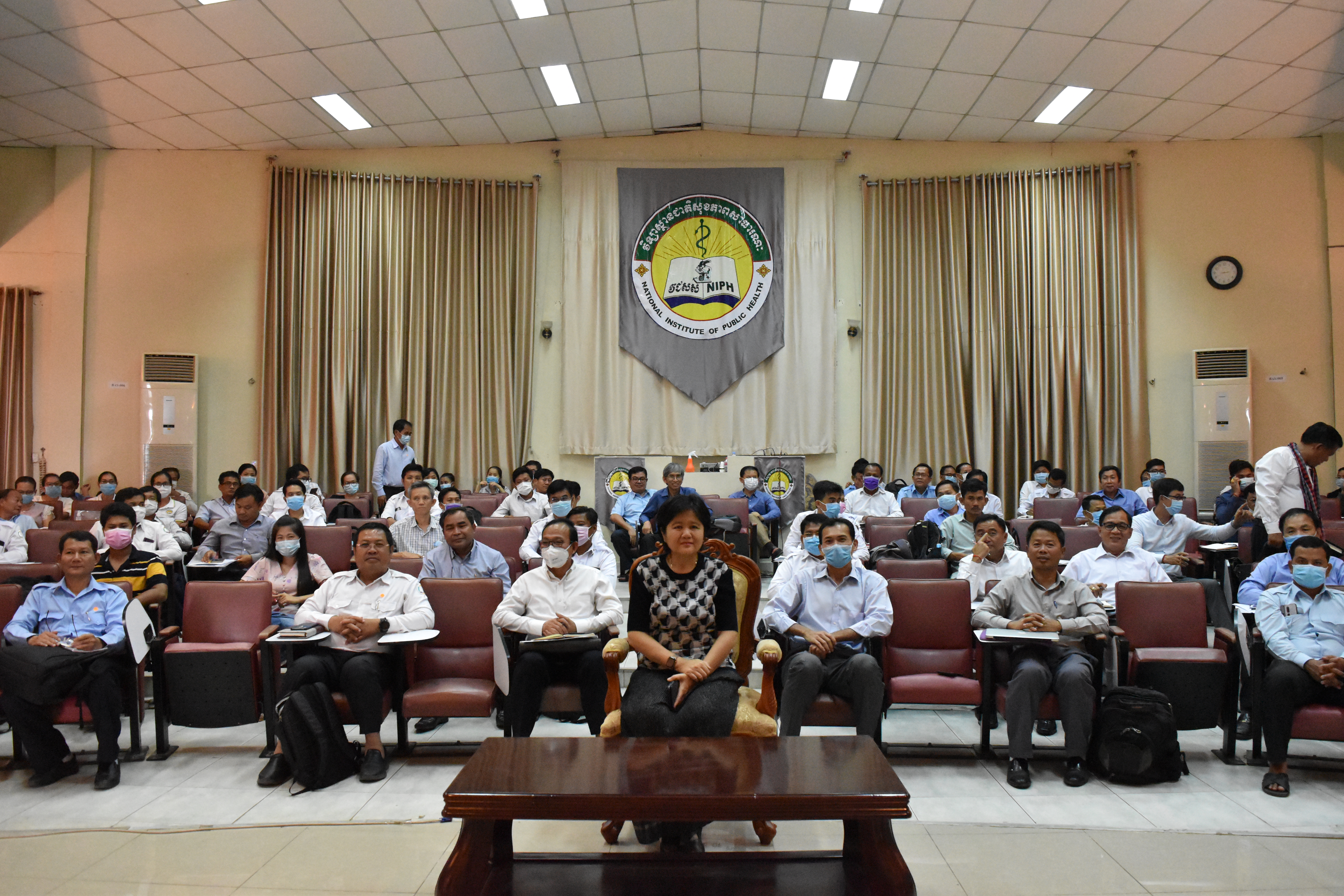 Phnom Penh, April 06, 2020: Being the National Institute of Public Health and providing assistance to the Ministry of Health of Cambodia, the institute has been given the task to become the leading training provider in the face of the COVID-19 pandemic in terms of control and prevention of the disease in Cambodia.
In light of the surge of returnees from neighbouring countries and the nature of the disease that may spread locally, it needs to be ready to provide an effective management plan which will implement quarantine schemes in order to prevent the spread of the virus in all the provinces of Cambodia. To do so, every facets of the health sectors, whether they are health centers, hospitals or even local clinics need to know their roles and responsibilties to tackle the influx of possible future cases.
During the training, NIPH proposed possible action plans for Health providers to set-up in their own health centers in order to curb the spread of the virus, especially the need to have adequate quarantine centers for 2 different types of persons, people suspected of having the virus and will be isolated for 14 days and people who are the close contacts of such suspected case and asymptomatic who will be monitored for 14 days as well.
From this point on, NIPH will provide monitoring and training to all that need to revise their quarantine plan to adapt to the new methods suggested.
វគ្គបណ្តុះបណ្តាលសំរាប់មន្ទីរសុខាភិបាលរាជធានី-ខេត្ត
ស្តីពីយុទ្ធសាស្រ្តគ្រប់គ្រងពលករដែលវិលត្រឡប់មកកម្ពុជា ដើម្បីទប់ស្កាត់ការរីករាលដាលនៃជំងឺកូវីដ១៩ នៅកម្ពុជា