Technical Working Group Meeting on Training Curriculum on Management and Leadership for Hospital Managers
NIPH   June 04, 2020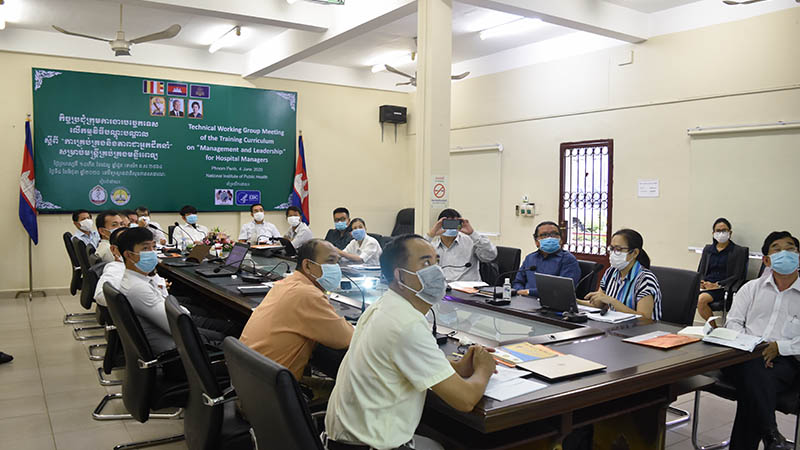 On June 4th, our group of mentors and trainers came together to discuss the modules that will be taught to hospital managers in order for them to better their hospitals and achieve their desired outcomes. One particular focus is to improve said hospital managers' soft skills in management and leadership to empower their work space and environment for better results.
Spread around 5 modules, these emcompass leadership readiness, leadership for equity, effective organization management for successful outcomes, how to create a supportive professional environment and logistic, finance and administration skills.
In order to improve the management of one's hospital, a hospital manager must be capable of supporting his staff and go with a realistic vision that be better everyone that is in contact with the hospital, be it patients, staff and contractors.