Job Announcement: Financial Management Advisor
NIPH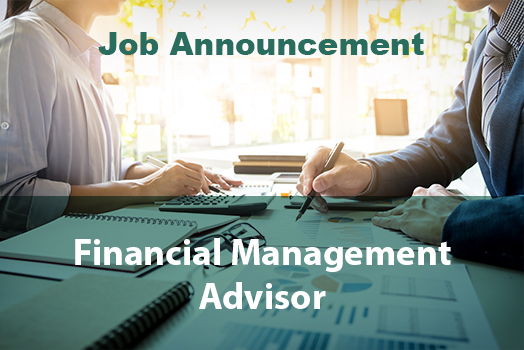 National Institute of Public Health
Job Announcement
Position: Financial Management Advisor
Hours: Part-time (5 working days/month)
Duty Station: Phnom Penh
Duration: 4 months, starting as soon as possible
Background
The National Institute of Public Health (NIPH) is a semi-autonomous public institute, with a broad public health mandate. The NIPH mandate consists of three main functions. First, it serves as the national reference laboratory. Second, its technical bureau provides the Ministry of Health (MOH) with evidence-based advice in various fields, based on health policy and systems research. Finally, it provides public health training, including MPH and MSc programs in Epidemiology, Nutrition, Hospital Administration, and Community Health and Development.
NIPH in collaboration with the Institute of Tropical Medicine Antwerp (ITM) received 5-year grant from the Belgian government to support NIPH capacity building. NIPH capacity in planning and managing research, in particular financial planning, management and accounting, has been found to be limited. Further improvement in this capacity will ensure effective implementation of research projects and resulting best research outcomes. Therefore, NIPH is looking for a consultant/consulting firm to fill the position of part-time Financial Management Advisor to help improve NIPH capacity in planning and managing research projects.
Scope of Work
The successful candidate will work closely with NIPH management and accounting team under the direct supervision of Project Director. In general, s/he will assist NIPH in developing financial regulations externally funded projects and provide technical support to NIPH in setting up an effective financial management and accounting system. More specifically, s/he will undertake the following roles and responsibilities:
Review existing operational budgetary processes, identify process gaps, recommend and implement process improvements;
Identify and collate all existing internal or external policies related standard operating procedures (SOPs) for financial system;
Define and develop the NIPH financial regulations for externally funded projects and related SOPs, including overhead policy, travel cost policy, and consultancy fees policy;
Develop the formulation of the expenditure framework and linkage with the budget lines.
Guide better budget documentation, including through inclusion of forwarding year estimates, macroeconomic outlook, macro-fiscal targets, and sector strategies;
Guide and improve revenue and expenditure recording and monitoring system of NIPH and projects; and
Provide hands-on functional training to Budget and Planning staff in preparing budget documentation and reports.

Requirements & qualification
Master Degree in Finance, Accounting, Economics or related field;
Proven work experience as a finance consultant or advisor or similar role;
Demonstrated knowledge and experience in developing financial Standard Operation Procedures (SOPs);
At least 5 years of preceding work experience with governments or development partners on Public Financial Management (PFM) reform, design and implementation and management restructuring. Relevant international experience will be considered as an advantage;
Hands-on experience with accounting software;
Excellent interpersonal, mentoring, facilitation, and communication skills are motivated.
Confidentiality;
Proven English proficiency in both written and speaking;
Willing to work under pressure.
Interested individuals/firms are requested to submit a CV along together with a cover letter (and if applicant is a group of experts/firm, please also submit the profile of the group/firm) to NIPH director, Prof Chhea Chhorvann, by email to lsereyraksmey@niph.org.kh or at the National Institute of Public Health (Lot #80, Samdach Penn Nouth Blvd, Khan Toul Kork, Phnom Penh, Cambodia) before 06 December 2019. For further information, please contact to Miss Long Sereyraksmey through the above email or phone no. 012 266 015.
Only short-listed candidates will be contacted for further interview.